How TAN Works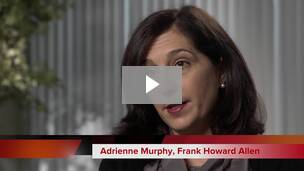 Watch Top Agent Network members describe how they use TAN.
Get the answers you need 24/7 through exclusive access to posts by TAN's network of verified top agents
Using categories like Pre & Non-MLS listings, buyer needs, pricing help, and service provider recommendations, post your needs and announcements to the other top agents in your chapter.
Receive and reply to posts via email.
Search the archives of all previous posts and public replies.
Get automatic summaries and reports.
TAN is a great way to get referrals, advice, help on pricing, feedback on new listings before they hit the MLS—and more. Top Agent Network is truly a great resource for real estate agents.

– Adrienne Roth, Frank Howard Allen
Use your membership to impress and attract new clients
Use the TAN logo on your business cards and marketing materials to affirm your success
Showcase your stature as a verified top 10% performing real estate agent in TAN's high profile member directory.
Add TAN's personalized client fliers to your presentations to demonstrate your exclusive access to Pre/Non-MLS information.
I really liked bringing TAN marketing materials into my listing presentation. I liked introducing them at just the right moment, and I liked how they set me apart.

– Linda Salah, Better Homes and Gardens Real Estate
Our member renewal rate is 93% for one reason: TAN works.
Join the Verified Top Agent Network…